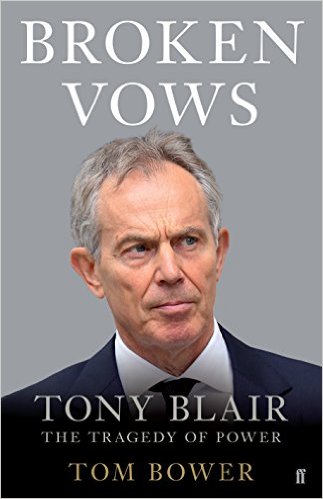 Note: Tom Bower has written a number of celebrated bios on flim flam artists like Robert Maxwell, Rupert Murdoch, Conrad Black, Bernie Ecclestone. It was only a matter of time before he got to Blair.
Broken Vows: Tony Blair, The Tragedy of Power by Tom Bower review – why is he so loathed by so many? | Books | The Guardian:
The author is nothing if not assiduous. He has interviewed dozens of former ministers and 200 former civil servants, some perhaps with a score to settle towards a PM who barely hid his disdain for Whitehall. Much of the author's opprobrium is inevitably focused on Cherie – the Lady Macbeth of Fleet Street lore. Bower claims that the day she walked into Downing Street in May 1997, she "dumped her bags at the entrance door, expecting someone to carry them upstairs". According to this narrative, she is always scheming and grafting.