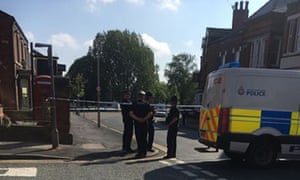 UK police 'stop passing information to US' over leaks of key evidence | UK news | The Guardian:
Downing Street was not behind any decision by Greater Manchester police to stop sharing information with US intelligence, a No 10 source said, stressing that it was important police were allowed to take independent decisions.

"This is an operational matter for police," a No 10 spokesman said. The police and the Home Office refused to comment on the BBC report. The Guardian understands there is not a blanket ban on intelligence-sharing between the US and the UK.